2015 Great Race Day 2 Takes Us to Oklahoma City!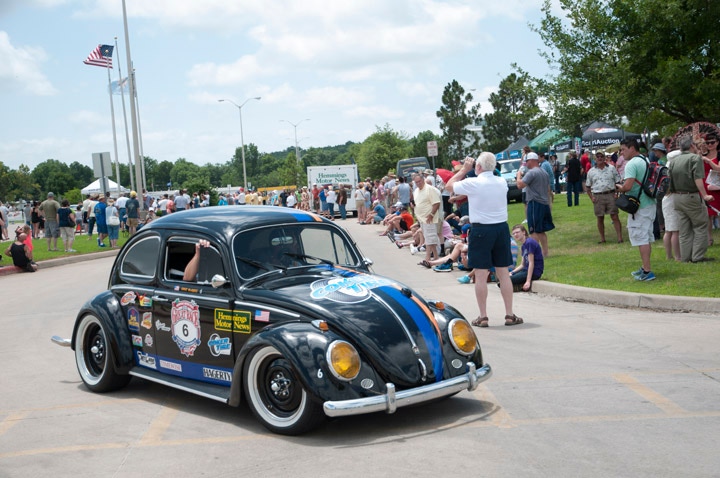 Another awesome day of Great Racing is done, and we're hanging out in Oklahoma City, Oklahoma for the evening. We had an excellent time on the route, and even more fun at the hosted city stops in Claremore, Oklahoma and OKC! Spectator turnout was spectacular at both stops and we saw lots of cool landmarks on the course. Route 66 has a lot to offer, and we're taking advantage of it. Team Coker Tire's Volkswagen Beetle is having a few mechanical issues, but it's a freshly-rebuilt car so that's to be expected on a road trip of this magnitude. The scores are tight and it will only get tighter as everyone gets in the groove this week. We're having a blast and we hope you enjoy our daily recaps. Check out
www.greatrace.com
for scores and additional pictures, and also remember to keep an eye on our
Instagram
and
Facebook
pages for live updates of all the cool stuff on the road!